---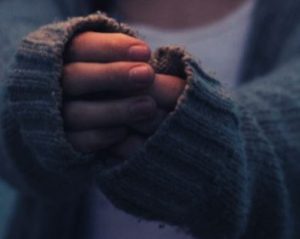 With it being the start of a new year many are making goals and plotting vacations. This is wonderful. However, many don't think or plan to help someone else make it, to where they are today. Life is a journey and we all have a story to tell. Each story is important. Each story has relevance that someone else can benefit from. 
There is someone that needs to hear about us and our life experiences. They  need to know how we overcame challenges and what made us continue to push and not give up. Survivors of trauma especially need to hear from other survivors to learn how to overcome all the different emotions and thoughts they experience on the road to recovery. It helps to have someone who has already been there guiding you through. Support groups are amazing, but at times some may prefer and benefit better from one on one guidance.
The good news is we don't have to look very far to find someone who could use mentoring that we can provide. We need to keep watch for people who we already know or are acquainted with. A lot of the time words don't need to be spoken to discern that someone can use our help. If we pay attention we can sense or perceive it.  Many times when an individual is struggling, what they need is someone who has already survived their particular struggle to give a listening ear or just a few pointers. It could even be someone within our family that will respond to our open hand. Perhaps a sibling, cousin, niece or nephew needs us, we may be exactly the right fit to reach back and help some of the ones that we are supposed to know the best. At times we learn that we don't really know the people in our family like we should. Let's Reach Back!
When reaching back we may find that we want to help more than one person at a time. The important thing that we have to remember is that it takes energy to help someone else and how much help they need determines how much energy we may have to expend. Taking on this role is similar to  care-giving.  Traditional caregivers are known to tire out and suffer from over exhaustion. "Caregiver burnout is a state of emotional, mental, and physical exhaustion caused by the prolonged and overwhelming stress of caregiving. While caring for a loved one can be very rewarding, it also involves many stressors…If you don't get the physical and emotional support you need, the stress of caregiving can leave you vulnerable to a wide range of problems, including depression, anxiety, and eventually burnout. And when you get to that point, both you and the person you're caring for suffer," explains HelpGuide.  It's important for us to take good care of ourselves so that we can be a useful tool to someone else.
The trophy that comes from reaching back is the excitement felt within, knowing that another person was helped. A word of caution, beware of becoming overly attached. People are people, and when we are too loyal at times we are the ones that end up with hurt feelings. Therefore, just like everything else, we must be balanced.
Follow me on social media at: //twitter.com/mira_cassidy facebook.com/authormiracassidy instagram.com/miracassidy
You can purchase my novel Let Mia Tell It on Amazon Today!!!
Check Out Me Out On YouTube:
Victim Shaming and Victim Blaming
Mira Cassidy Talks Financial Health