---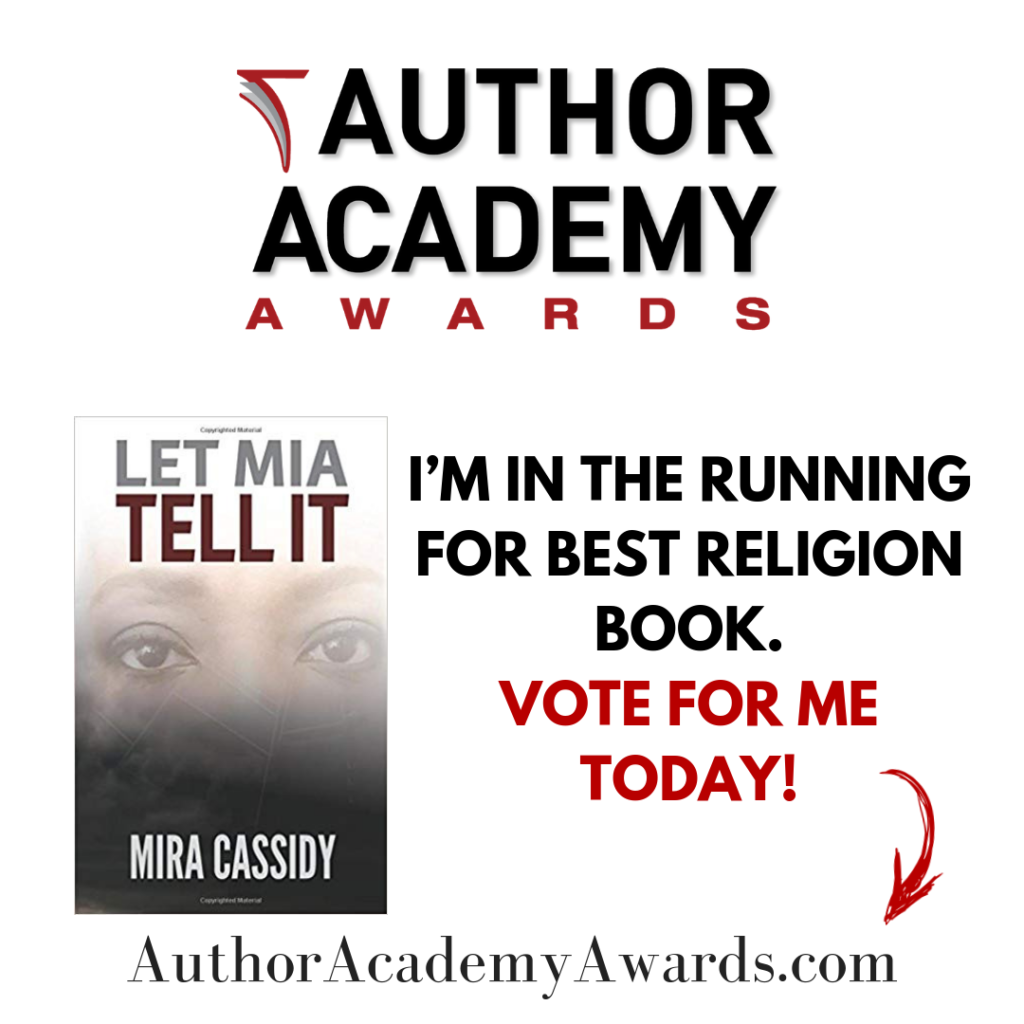 VOTE HERE UNDER FAVORITE RELIGION BOOK
Get Your Copy on Amazon or Kindle!!!
Book Preview:
Chapter One
Baby Steps
"You're ugly, you're stupid, you're dumb."
"You're ugly, you're stupid, you're dumb, you're fat."
"You're stupid, you're fat, you're dumb."
This is the way my younger brother, Darren, taunted me over and over while in our small nestled kitchen, offset to the L-shaped dining room which connected to the front room of our modest four-bedroom bungalow.
He followed me around the kitchen like school girls do when playing a rhythmic hand game. But this was no game, and I could feel myself getting more and more upset as my mother stood there at our wooden table preparing a late-night snack. I had hoped Mother would make Darren stop, but she didn't. It was as if she agreed with every word that came from his mouth and that they were well-deserved.
"You're ugly, you're stupid, you're dumb."
I tried to ignore him and went to open the refrigerator door. My plan was to grab a drink then head straight up to my room where I could try and figure out how to get some rest. Sleep had become a difficult challenge now that I was eight months pregnant.
"You're stupid, you're fat, you're ugly."
That's it!
"You know what, you're the stupid one!" I shouted passionately back at him. "Why don't you shut up!"
"That's enough!" Mother screamed. "Get out! Just get out! Mia, everything that is wrong in this house is your fault!" I couldn't believe that despite her hurt and pain, she felt that way. The mother of a pregnant teen. Or maybe it's that she actually said it, even if this was the way she felt.
"Fine, I'll go!" was my confident reply. Though all I really felt was confusion as I stormed out of the kitchen and headed upstairs. I worked around my protruding torso, collecting some clothes and a few pairs of underwear and socks from my drafty second floor room. I caught a glimpse of myself in the mirror. My eyes were bloodshot red along, cheeks moist from the tears I'd cried. My hair, though shoulder-length, was messy from vigorous movement. I stared at myself, examining my brown skin and frame. I looked down and touched the little girl growing inside of me, fixed my face, and grabbed my keys before walking out the door. I reflected over so much as I headed for my destination. I thought about how honesty turned on me. The sharp tone of my father's words echoed in my head while remembering how his fist struck my face just a few years before.
"You ain't nothing but a bitch!"
I'll never forget my mother's reaffirming statement after my father stormed out of my delicately lavender decorated room. "Who's going to want you now?"
I was fifteen and I had made a mistake. I messed up bad. I had sex with seventeen-year-old Calvin Mckey. You see, I told Calvin that I didn't want to anymore and that I wanted to tell my parents what we had done, but he just tried to convince me that confessing was the worst idea, and if I told them then he would deny it. So, with courage, I told my best friend, my oldest brother Derrick, knowing that he would give me guidance. I thought Derrick would have my back and help me to get on the right foot spiritually. I truly loved God. Derrick said he would handle it and talk to our father about it. But when my daddy found out that his daughter had not only lost her virginity, but scorned the family name, Elder Joseph M. Williams lost…his…mind.
I headed to Robby's house. Robby was someone who seemed to always understand, though we belonged to two different religions. I, a Christian Everyland member, and she, Non- Denominational. We were ten years apart and when I was marked by the congregation at the age of fifteen for being a bad association since I had become sexually active, she was a nice sounding board. Now, at eighteen years old, I made my way towards her cozy one-bedroom apartment located not too far outside of Chicago in the upscale suburb, Buffalo Lake. It was pitch-black outside, yet Robby was there waiting by the main entrance to her apartment building. As I waddled out the car towards her, she opened the glass door for me and held out her arms. I fell into her warm embrace and she kissed me on the forehead. Then we walked up the two flights of stairs to her chic diva palace and sat on her light-colored leather sofa.
"I just can't believe what I'm going through sometimes," I said as I exhaled.
"What about Calvin? Where's he?" Since Calvin was two years older than me, he had been out of school for a while and adjusting to life after high school. I was still in school, but would be graduating soon. With the baby on the way, he had become more self-absorbed. "Please tell me he has a job," Robby pleaded.
"He lives at home with his mother but he has a job. He works for MegaForce as an internet installer. But…tonight he's at the prom."
"At the prom? I thought he was out of school, what do you mean?" Robby asked, peering at me with her hazel eyes and freshly pressed hair. Her light brown naturally-streaked hair hung down to her shoulders and graced her light-skinned complexion.
"He asked me if I cared if he went to the prom with his cousin. I didn't want to sound jealous or anything, so I told him I didn't mind. I mean, I know that he and his cousin are close, so if he's not on the phone with me, then he's on the phone with her. I mean it's a family thing."
With one side of her mouth twisted upward, Robby asked, "Then why do you look so upset?" Robby was always insightful and had a way of understanding the ins and outs of teenage life better than I would understand until much later in life. She had experienced being a teenager, going to college, reaching success at an early age, and knowing the pain of love and loss as she was cheated on by her high school sweetheart in college. The messed-up thing about it is college was just ninety minutes away. A skip and a jump. I think her then boyfriend, Kenny, only saw what Robby could be in the future and wanted to make sure that he was around to get a chunk of the dollar signs that she could produce. Robby was not only very talented intellectually, graduating cum laude with an accounting degree from Michigan City University, but she could sing. I mean better than the Beyoncé's and the Anita's of this world. She could sing so beautifully and with ease.
Robby was tall and slender and actually spent a little time modeling while in college but decided that finishing her degree was more important than chasing fame. It was right about that time that she learned the truth. It was her junior year of college and she received an anonymous tip. There was an envelope under her dorm room door with her name on it. When she opened it and slid out its contents, an ultrasound picture stared at her with a note written in red permanent marker which said, Roberta, guess who the daddy is?
She vowed to never again be somebody's fool. And though she was gifted in music and her looks could stop traffic, when asked why she didn't continue to model or go into singing, her response was always, "It's just not my thing." So, although she worked as an accountant currently, her love for music must have begun to fester because she started to give private voice lessons with the goal of opening her own vocal training business once her clientele increased.
"Mia, what are you going to do when the baby comes?" Robby questioned.
"Work, be a good mom," I answered, unsure of how I was going to make a plan for survival. Honestly, I thought Calvin would marry me. We'd get a place together and just make it work. He was raised a Christian Everyland member just like me. He knew what the Bible said about sex before marriage, just like I did. Sex was to be enjoyed between two married adults. Calvin knew that but we didn't stop having premarital sex even after I was excommunicated. I could still go to any of the thirty Christian Everyland facilities in the city but no one could converse with me. If a Christian Everyland member saw me on the street, they could not utter a word.
This also applied to my classmates who were Christian Everyland members though it wasn't like any of them would want to talk to me anyway. I never had many friends. A month before graduation and I was as big as a house. At least I was graduating.
Although we lived in the same house, my parents could not have more than basic conversations with me, and that went for my brother, too. So, of course, I found it odd that he was allowed to verbally taunt me when he wasn't supposed to have conversations with me at all. The way it worked was I was excommunicated but Calvin wasn't. See, I became an official Christian Everyland member at my baptism when I was twelve years old, but Calvin didn't get baptized, so he wasn't bound to the same rules as I was. He could talk to Christian Everyland members and converse with his family with no boundaries. I guess I thought that he might have understood what I was going through. That he loved me and wanted the best for me and the baby. The only way I could no longer be excommunicated was to stop having sex for a series of months and take the Bible's view that the next time I had sex would be in a marital union. Or, I could get married and then approach the Body of Elders and tell them that I was ready to return after a series of months had passed.
Although my dad, Elder Joseph M. Williams, was a Christian Everyland leader, Calvin's mother, Eugina Jean Mckey was a pioneer and had been for years. Pioneers devoted seventy hours a month to free Bible education. They would conduct Bible studies and offer words of encouragement to all they met. She had such a striking reputation that other Everyland brothers and sisters called her "A Pillar for the Truth." She was the ideal single mom of three who had raised her children to love God all by herself. Her oldest daughter, Mickie, was married to an elder in a nearby town and had two small children. Desiree was a pioneer like her mother and Calvin was the youngest. For Desiree, children were never on the menu, but she was married to one of my cousins, Tony. That's kind of how Calvin and I met initially. Desiree was a stylist and owned her own salon, so I was a client of hers and over time I ran into Calvin. Desiree always resented me for dating her brother. Long story short, my actions with Calvin led to me being excommunicated by my senior year of high school at the age of seventeen.
"What kind of work do you want to do, can you type?" Robby asked, trying to get me to think realistically.
"Um, I was working at Tots Toys until I got too big and tired with going to school and working. I took typing as a freshman and I was a really good employee at Tots, so I'm sure I could go back there after the baby is born. I saved for a crib and everything."
"Mia, that's good and all, but what else does this little baby girl need besides a crib? And can Tots give you that?"
"I mean, no," I admitted as I glanced away feeling dumbfounded.
"What about your parents? If you need to stay here, you can. You know I can't leave you hanging."
"I know, Robby. I think I'll just stay for tonight and see if my mom will let me go home tomorrow."
"Alright, I also want you to think about something. Happiness is a choice, baby girl! If Calvin is not making you happy, then you need to let that loose. You don't need him. Sweetheart, you've got to figure out what it is you want to do and go to school. That baby girl needs that and so do you. I hope not, but you may find out that Calvin is not who you think he is. So, you must have your own plan in place."
I thought about my parents' reaction when they found out I was pregnant. I was so depressed and decided to lay down early that night. I heard the phone ring and then moments later my father stormed into my bedroom, turned on the light, and said, "You're pregnant!" I jumped up a little dazed, partly out of shock, and partly because I was so tired. He had a black trash bag in his hand and told me to call Calvin because I couldn't stay there anymore. After my dad walked out of my room, I grabbed my phone to call Calvin. He answered on the second ring.
"What's up, baby?"
"Calvin, my dad found out. He told me to call you to come get me; they're putting me out."
"Ah, yeah. I told Desiree but I didn't think she would say anything."
"Yeah, right, Desiree hates me! I knew they were going to find out eventually but… I don't know."
"Mia, calm down. It's me and you against the world, remember?"
"Yeah, I know."
"Alright then, I'm headed to get you."
Moments later, my dad walked in just as I had gotten all my things together.
"Mia, you can't leave."
"What do you mean? You just told me to call Calvin."
"Where are you going to stay? With his mother? It doesn't look right, you have to stay here."
I was so upset. I was actually glad to be put out of the house. Home hadn't been home for me in years. My mom and I never really got along even before all the drama. I told Calvin what my father said but I wanted him to take charge and come pick me up anyway. I wanted him to make things better, but all he said was, "Okay, baby, that's probably best."
♥
Clearing my thoughts, I laid down on Robby's couch and began to cry. I wanted to call Calvin, but I decided to wait until tomorrow. The next morning, about eleven o'clock, after getting permission from my mother to return home, I called him but he didn't answer. I called him several more times before going back home about six that evening and no response. I was upset because I wanted him to ease my mind, that going to the prom with his cousin was just that, and nothing else had happened. Even though they weren't related by blood, he promised me many times before that Monica was raised as his cousin. He told me repeatedly to "stop trippin'." I laid on my bed in my bedroom thinking about what I was going to do. The baby would be here soon and I didn't want to stay with my parents. Calvin was acting strangely and the more he acted like a butt, the more alone I felt.
Follow me on social media at: //twitter.com/mira_cassidy facebook.com/authormiracassidy instagram.com/miracassidy
You can purchase my novel Let Mia Tell It on Amazon Today!!!
Check Out Me Out On YouTube: www.youtube.com/watch?v=TEBmdcx2Kj8&t=13s
Victim Shaming and Victim Blaming