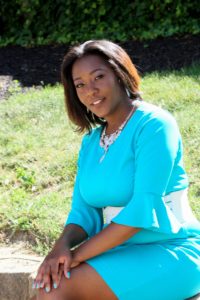 Mira is a survivor of domestic violence, an empowerment coach, motivational speaker, and writer. Since she was small, the constants in her life have been her love for travel, the gift of writing, and telecommunications. As a teen, she studied at the local Youth Video Institute. This opportunity allowed her to interview and meet many influential people such as Nick Cannon, Vivica A. Fox, Susan L. Taylor, Jimmy Jam, and many others.
Sadly, Mira was in a relationship for nearly 18 years where physical, emotional, mental, and sexual violence persisted. However, with a combination of faith, resilience, hard work, and her ability to rediscover self-worth, she was able to break free and reclaim her identity.
Look for Mira in Cuisine Noir Magazine, a digital and print publication that highlights influencers and trendsetters in food, drink, and travel. Other works of writing available by Mira are her books Let Mia Tell It, based on her story of survival, Bounce Back from Tragedy, and Breaking Toxic Cycles.